Seventh Generation Paper Towels, 100% Recycled Paper
---
---
Made by Vermont headquartered, environmentally friendly Seventh Generation, a subsidiary, since 2016, of UK-Dutch company Unilever.
These are great, environmentally friendly (compared to other options) paper towels.
From the company:
Seventh Generation White Paper Towels are made of 100% recycled paper (minimum 50% post-consumer recycled content)

Paper towels are strong and absorbent featuring right size half sheets customizable for little or big messes

No added chlorine, dyes, inks or fragrances

Recycled paper towels save energy, water and trees, 100% compostable

Includes 4 packages of 6 jumbo rolls each, 24 jumbo rolls total.
Points in favor of this product:
Made in USA
Respected product
Specifically designed to be environmentally friendly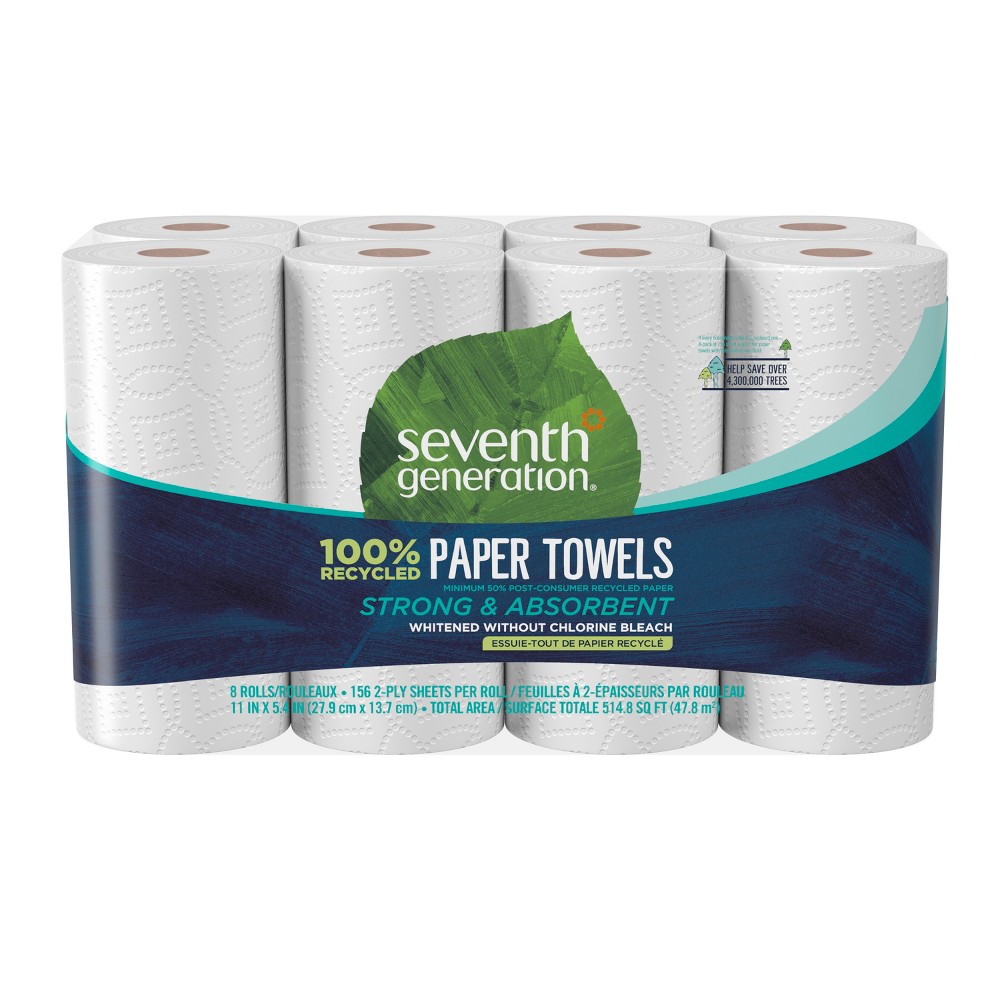 Seventh Generation Products
Product Data on SweetScore comes from multiple sources 
including the SweetScore community.
 Please confirm before buying.
SweetScore is a participant in various affiliate advertising programs designed to provide a means for us to earn fees by linking to sellers of products. When you buy through our site, we may earn a commission. Companies listed on SweetScore may also pay advertising fees for placement on SweetScore.  Please also see our Content and Ratings Disclaimer
.