Peet's Organic French Roast Coffee
---
---



When Peet's first opened its locations in the Bay Area, it pioneered the idea of taking high quality roasted coffee to a large audience and helped inspire and guide Starbucks in its growth.
Many Peet's drinkers still drink nothing else.
Peet's updated it's collection not too long ago with this organic version of it's classic French Roast.
The definition of a rich dark coffee.
From Peet's
Enjoy the dark, delicious flavors of this Organic French Roast Ground Coffee from Peet's Coffee. There is nothing like the rich smell of good coffee to wake you up in the morning, and this organic French-roast coffee delivers on both rich aroma and bold flavor. The beans are already ground and ready to be brewed. Enjoy the intensely bold, bittersweet, smoky flavors and hints of caramel in this full-bodied, dark roast coffee.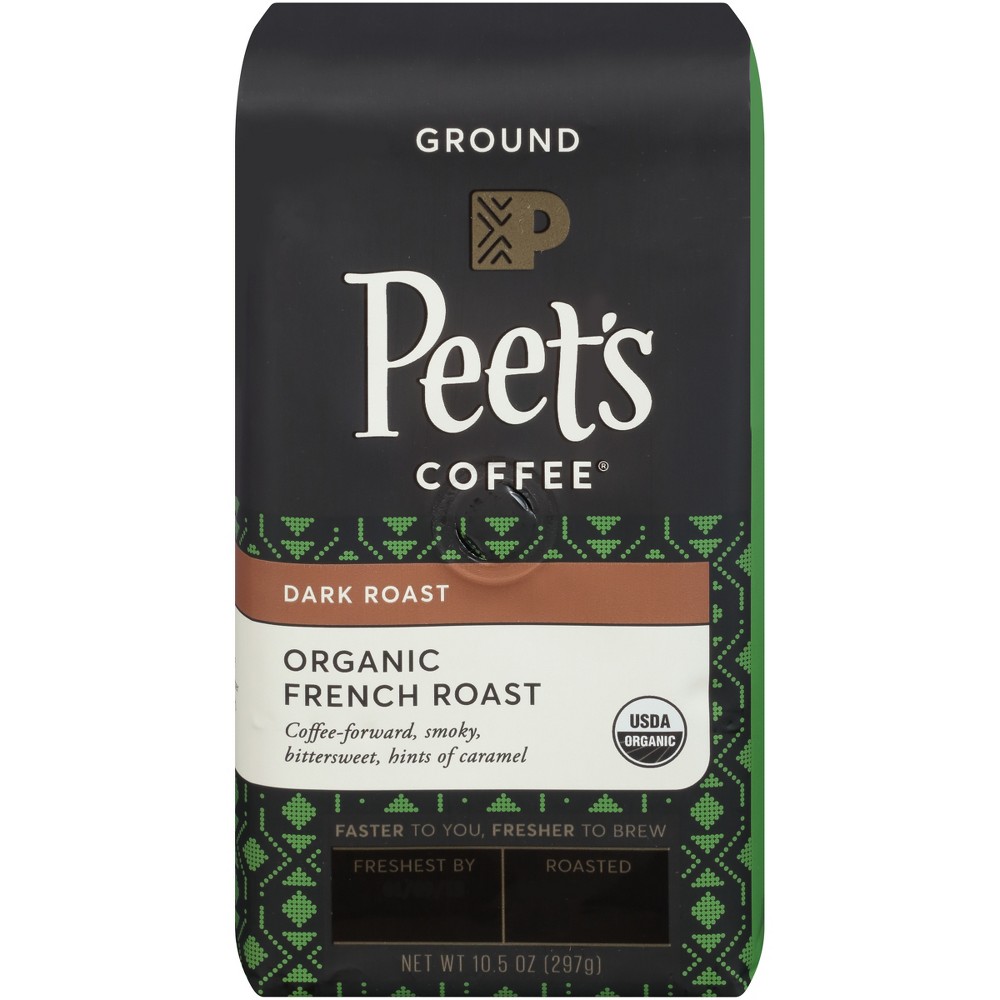 Product Data on SweetScore comes from multiple sources 
including the SweetScore community.
 Please confirm before buying.
SweetScore is a participant in various affiliate advertising programs designed to provide a means for us to earn fees by linking to sellers of products. When you buy through our site, we may earn a commission. Companies listed on SweetScore may also pay advertising fees for placement on SweetScore.  Please also see our Content and Ratings Disclaimer
.