Pampers Aqua Pure Baby Wipes
---
---
Made in USA by Ohio based Procter and Gamble.
These are popular disposable wipes made with minimal chemicals. They do a great job doing what they need to do and are designed to be gentle on your skin and not to introduce chemical pollution into your home.
Other than the intentional reduction of chemicals in the moisturizing fluid, we're not aware of anything designed to be earth friendly or sustainable here – either in the product or its packaging.
The wipes are manufactured under US Federal and State environmental laws, which provide pretty good restrictions on release of pollutants in connection with manufacturing.
According to Proctor and Gamble, Pampers Aqua Pure Wipes do not contain parabens, dyes, or fragrances. The 1% of ingredients that are not water or cotton include dermatologically-tested cleansers and pH-balancing ingredients to help protect your baby's delicate skin.
Points in favor of this product:
Made in USA
Popular, quality wipe designed to be gentle on your baby's skin and to minimize the introduction of chemicals into your home
Points not in favor of this product:
Maker (Procter and Gamble) is reported to be the third largest advertiser on Fox "News" (and Fox News is now seen by many as propaganda rather than legitimate news)
Nothing about these wipes is particularly sustainable (e.g. neither diaper components themselves nor diaper packaging are said to be made of recycled materials)
Maker's headquarters location (Ohio) has been moving to aggressively restrict the reproductive rights of its citizens
Of potential interest to those concerned about the ethics of the current administration and those in the GOP controlled Senate who support it, this product maker's headquarters location (Ohio) boasts one GOP Senator and voted to elect DLT in 2016
Add your own Social Responsibility ratings for Procter and Gamble here.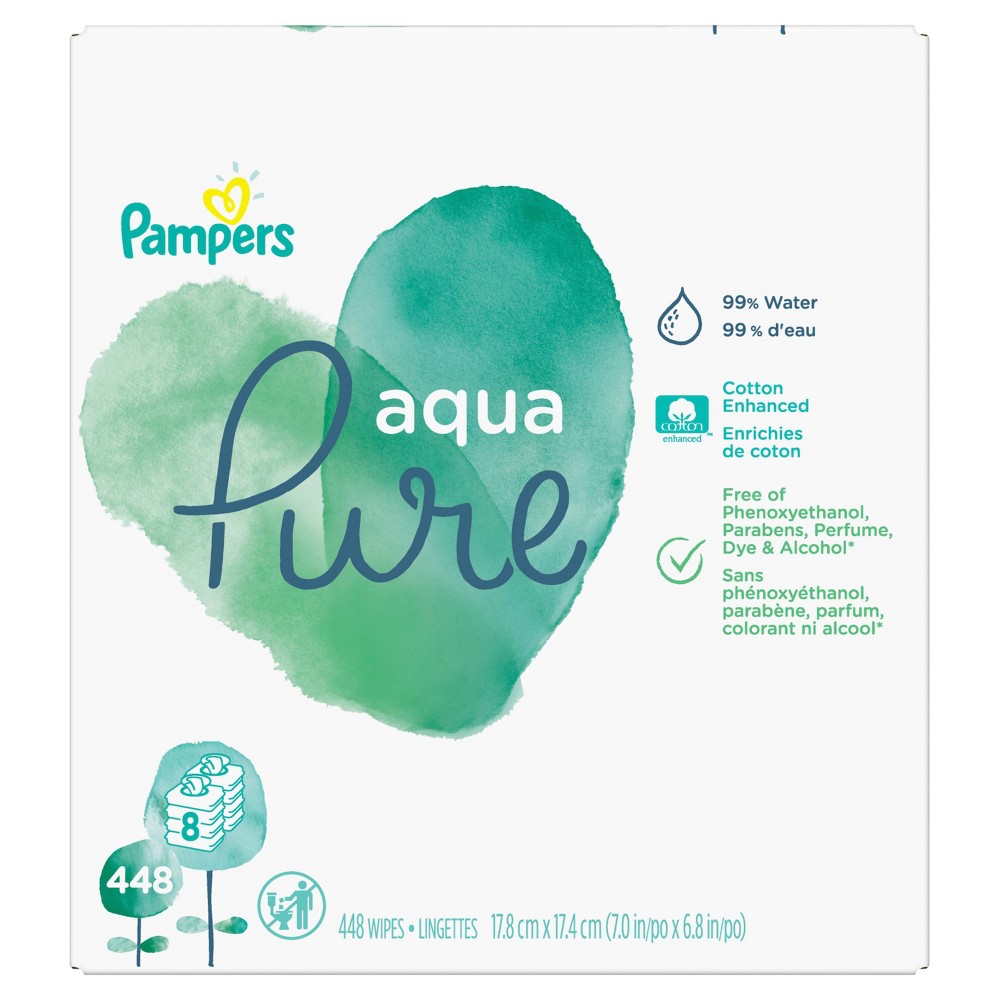 Product Data on SweetScore comes from multiple sources 
including the SweetScore community.
 Please confirm before buying.
SweetScore is a participant in various affiliate advertising programs designed to provide a means for us to earn fees by linking to sellers of products. When you buy through our site, we may earn a commission. Companies listed on SweetScore may also pay advertising fees for placement on SweetScore.  Please also see our Content and Ratings Disclaimer
.